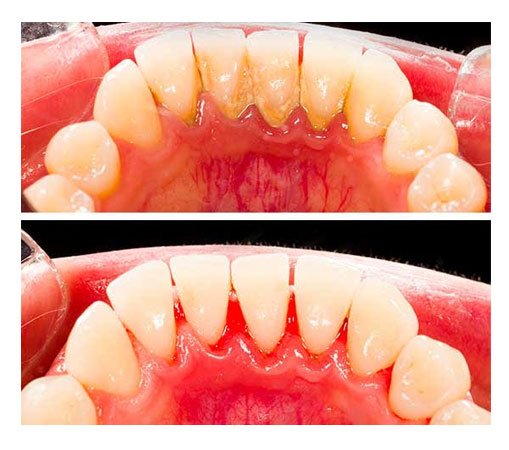 Periodontics
- Gum Diseases
It is the speciality where we treat gum related diseases and other supporting structures around teeth.
TREATMENT IN PERIODONTICS:
SCALING : Scaling is a common dental procedure for patients with gum disease. This is a type of dental cleaning that reaches below the gumline to remove plaque buildup using ultra sonic machines.The benefits of ultrasonic scalers are less painful and less trauma to the teeth
FLAP SURGERY : A flap procedure cleans the roots of a tooth and repairs bone damage caused by gum diseases.
DEPIGMENTATION OF GUMS : Gum pigmentation is a procedure used in cosmetic dentistry to lighten or remove black spots or patches on the gums consisting of melanin.
Make Appointment Now